Meet Our Attorneys and Staff
The Eberst Law Firm is proud of our team, and we are excited for you to get to know us!
Jonathon T. Eberst, Esq.
Managing Attorney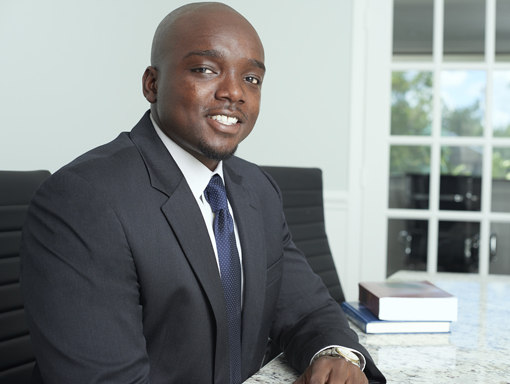 Roland Malivert, Jr., Esq.
Attorney
Aimee Eberst, Esq.
Litigation Attorney
Donna E. DeMarchi, Esq.
Attorney
Lawrence J. Eberst, Jr., Esq.
Pre-Litigation Attorney
Logan T. Lawrence, Esq.
Attorney
Our Goals to Better Serve Our Clients

Timely Support
Our goals at The Eberst Law Firm is to respond to our clients in a timely manner. We know time is valuable, and we don't plan on wasting it.

Innovative Ideas
We are looking for ways to think outside of the traditional "law firm" box. If you have any ideas you'd like to share with us, please feel free to email us.

Advanced Technology
We understand that the world is communicating in more ways than ever, and to keep up, we need to also. 

Clear Communication
We don't want our clients to ever feel like they don't know what is going on with their case. To ensure this doesn't happen, we aim for clear and consitent communication.
Recent Blog Posts
Read posts from The Eberst Law Firm's Blog!
Video evidence is both compelling and reliable, as it can't be questioned. Most often, what you see in video evidence is undeniable. If the at-fault party has previously denied fault or even denied that the accident occurred at all, video evidence can easily prove...